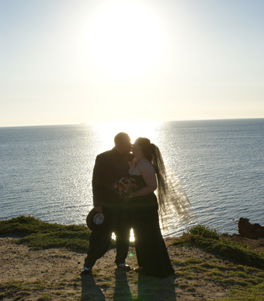 Wedding

Ceremonies

Your ceremony designed so that your special day is uniquely you.

A customized wedding ceremony means that you have a chance to make your wedding ceremony a unique expression of all that you are to one another.

From Traditional or Non-denominational to Alternative or Spiritual.

Does it all sound a bit daunting? Do you know exactly what you want, or maybe you have no clue where to start? It is my job to be there for you, and help to create the ceremony that compliments that special day you have dreamed of.

Choices of:
* Style of ceremony
* Wording of the ceremony
* Inclusions (eg. Unity Candle, Sand Ceremony, Lover's Knot etc)
* Readings and/or Poems
These ceremonies are as numerous as your thoughts, I believe in the importance of honouring your own beliefs and ideals for these occasions, as this is a day specifically about you for you and your loved ones to always remember.